zmurl Launches on TechCrunch
Weekly Update 2020-04-05
Hi there! You are getting this email from a new address. I'm experimenting with making this weekly update totally public!
This week I'll write a blog post about my practice of writing weekly updates and then post that. Then anyone who reads that can sign up for this email list. Crazy times!
---
It's been a pretty heads down week for me punctuated with dinners and board games with roommates. It's been nice to be sucked out of the news cycle and plunged into life at home.
zmurl

Launches on TechCrunch
Josh Constine covered the zmurl launch for TechCrunch on Friday. It's an awesome article that's super positive about zmurl so we were really excited. We're also starting to see some traffic. Here's # of visits in the past few days. (I'm leaving out the y-axis now that these are on the public interwebs.)

I'm really excited with the reception that zmurl has received. We've built a lot in a short term and received positive feedback. Our largest event has over 240 RSVPs.
Ask: Share zmurl with anyone organizing events. If you know someone who might host paid events, please connect me with them.
Goals for This Week
Sign In with Zoom + Create Events from zmurl — Right now you need to create a meeting with Zoom and then create the associated page on zmurl. We want you to be able to get started right from zmurl.

Paid Events — Organizers will be able to charge a ticket fee for their events. Hopefully this helps in-person event organizers make money with their new virtual events.
THICC Squat Tracker on Pause
Previously, David and I were working on an app to track how many squats you can do in a minute. That's been put on pause as I'm focused on zmurl and David's working on a video chat game app.
Personal Life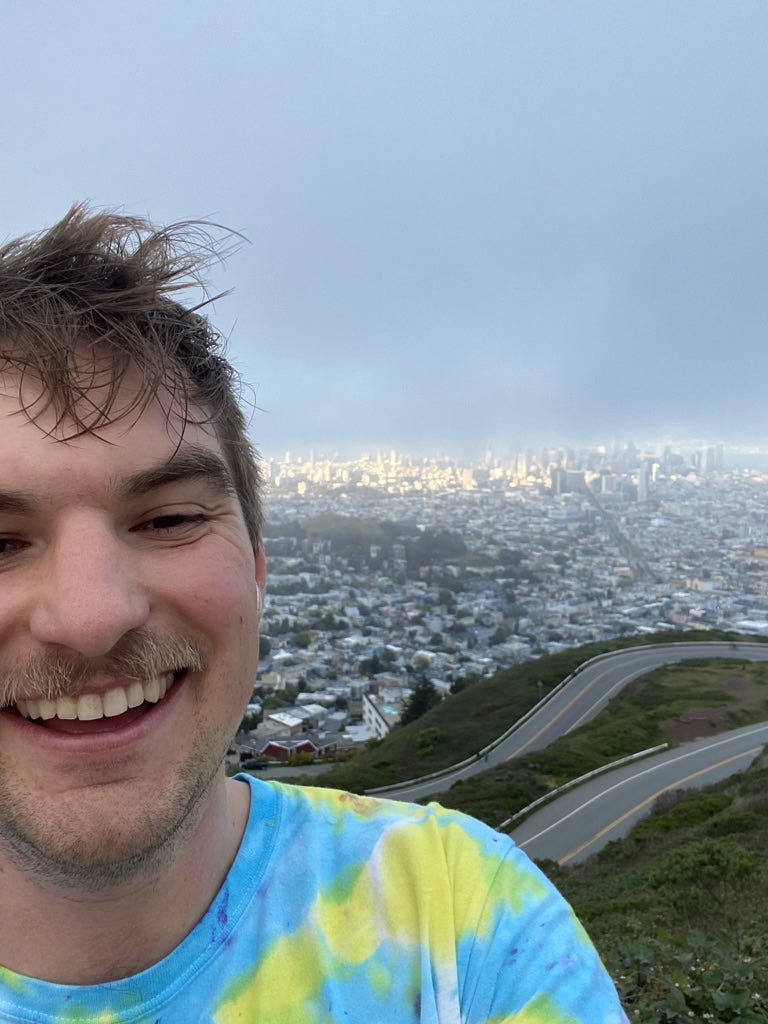 I went on a run up Twin Peaks which is now blocked off to cars. It's amazing to run on the big, quiet road and when you reach the top the air is so clear that you can see across the bay.
I've taken the quarantine as an opportunity to try and improve my mental and physical fitness. I've been doing a mix of circuit workouts, runs, bike rides, and our house just got a Peloton. I'm also trying to build up to 100 push ups in a row using an app called Just 6 Weeks.